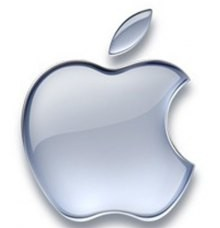 That Apple is going to have a big week is a massive understatement. Everyone has been talking about the new Apple tablet, long before Apple announced tomorrow's press release. Apple has been denying the rumors for weeks, if not months. Google denied the Nexus One too, so nobody really expects anything less than the tablet to be announced tomorrow.
It isn't only the tablet that is offering fodder for rumors. With AT&T's announcement of the launch of its Android line in 2010, the buzz began as to whether or not AT&T would lose exclusivity on the iPhone. Rumors about Verizon's iPhone in development mode, and the impending iPhone 4 have added to this anticipation.
I for one am going to be happy when AT&T has to share the iPhone. It will leave room for real phones on AT&T's network. By real I mean Google, whether it be by way of HTC, Motorola, or Sony Ericsson. My experience with the iPhone has been almost completely negative. I think part of AT&T's absence of selection had a lot to do with the iPhone. I have waited a long time for an Android device.
Apple released its earnings statement and set another record for sales. Today was a good day for Apple stock (NASDAQ: AAPL) too, gaining nearly $3 likely in anticipation of tomorrow's event.
Will Apple release something cool tomorrow? Certainly. Will it be the tablet? Likely. What about the iPhone on Verizon? Maybe. Whatever happens, Apple is enjoying the nonstop media attention this week. Hopefully it will be able to live up to the hype.
Tags: Apple, AT&T, iPhone, Tablet