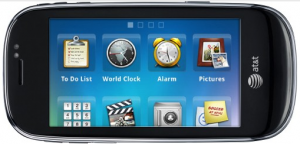 AT&T announced its second Android phone, the Dell Aero. According to AT&T, the Aero is the lightest Android phone in the market. Here are some of the basic features:
5MP camera
3.5″ nHD Display
Flash Lite for web browsing
Onboard GPS
Integration with Flickr, Facebook, Picassa, YouTube and TwitPic
For a Dell, this phone looks pretty good. As AT&T provides more information I will post it.
Tags: Android, AT&T, Dell, Dell Aero