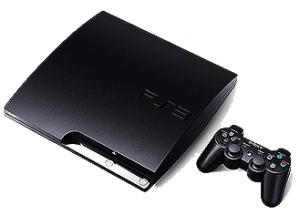 Sony released an update for the Playstation 3. PS3 3.30 adds a couple new features, among the more notable is a preparation for 3-D. Here are the improvements according to the PlayStation blog:
Trophy Updates – You can now sort a variety of ways based on date trophy was earned among other criteria
3-D prep – When the 3-D Bravia televisions are released, PS3 will be ready for it with 3-D support
The trophy updates seem pretty self-explanatory. I don't check my trophies too often since I have it connected to my Facebook wall and don't want to un-necessarily spam my friends. I try to save it for when I actually accomplish something. I'll play with the sorting options tonight and post an update here. On to the 3-D part.
We knew that 3-D support would be coming, so it isn't a surprise that this was part of the upgrade. According to Sony, this is the first of two 3-D upgrades. The first is for 3-D gaming. Another firmware update will allow playback of 3-D Blu-ray discs. Both are tied into the upcoming release of 3-D televisions.
I am still not sure that 3-D is going to be worth the effort, but the manufacturers are betting on it. It will be interesting to see where this goes in the next year or so. Until then, I'll enjoy my 2-D Blu-ray discs.
Tags: 3-D, Blu-ray, Playstation 3, PS3, Sony, Sony Bravia, Sony Playstation