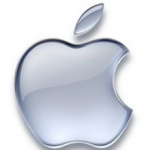 Steve Job's keynote address is now available on Apple's website. You can view the video in Quicktime and MPEG-4 here.
Can't get enough iPhone coverage? Check out the official promo video below.
As I said last night, this is a pretty solid phone. Not something I'd buy, but it will make some people really happy.
Tags: Apple, Apple iPhone, iPhone 4, video