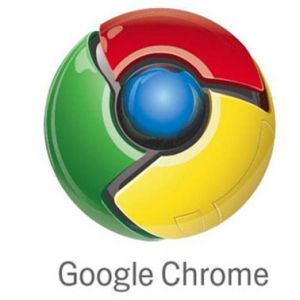 I was checking my Google Analytics account this morning and noticed that it was displaying in Spanish. No worries, I thought, I have Google Translate and can take care of this. I was able to get it into English, but then each page continued to load in Spanish. I looked for Inglés, but couldn't find it anywhere. I saw US Español, but no English. I got into my settings and it looked like Spanish was the default language. I again couldn't find English.
My next thought was that perhaps there was a Chrome update ready. No dice. I am on the dev version, so I finally just wrote it off as that.
I logged in again tonight, and sure enough, it was in Spanish. I poked around a bit, and again checked for an update. This time I saw there was an update ready to download. I installed it and restarted Chrome. The problem was still there. I then decided to play a hunch I considered this morning but didn't test. I selected US Español from the menu. It worked. It looks like US English has been replaced by US Español in the drop-down menu. Now that I solved my problem things are great. If anyone else had this issue I hope this has been helpful. If you haven't experienced this problem then perhaps I was the only one who it affected. I'll update this post if I hear any more news regarding this.