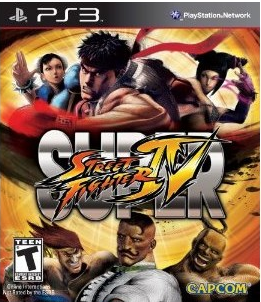 I picked up a copy of Super Street Fighter IV
for my Playstation 3 from Amazon for a great deal. First, the game was listed at $27.99, a savings of $12. On top of that, it is currently eligible for a bonus special at Amazon. Once your game ships, you will get an online voucher for $10 off the next game you buy. Since you can buy PlayStation Network games from Amazon, a feature I just learned about today, you can conceivably buy a downloadable game for PS3 or PSP with this $10 voucher. On top of that, I got $5 in mp3 downloads from Amazon's mp3 store. Using a gift card I had on file I ended up paying $10 for the game, and with the voucher and free music I got $15 back. On top of that, I have Amazon Prime, so I got free 2-day shipping. I am pretty stoked.
See menu link above for disclosure notice.