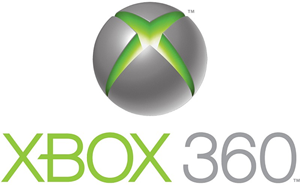 Microsoft held its E3 press conference on Monday. Among the hot topics is a new slimmer Xbox 360 which finally includes wireless networking, as well as a newly named Kinect for Xbox 360 (formerly Project Natal). There were some standard platform games displayed, but the focus of course was on the move. Microsoft thinks this is a big year for Xbox. This year marks the 10th anniversary of the release of the Xbox console. Here is the video, courtesy of Gamespot.
Here are my initial thoughts from the video. First, I think the little girl playing with the tiger on the Kinectimals game was the best actor on the stage. None of the Microsoft Studios games looked that interesting to me, with one exception. Microsoft and Lucas Arts are working on a new Star Wars game, which has a lot of potential. In fact, it has so much potential that it is the only game shown that makes me want to buy a Kinect.
The best part of the Kinect, however, is not the video games. Kinect video looks like it has a lot more potential. Once you get past the cheesy dialog from the demo, there was a pretty impressive demonstration. It looked like the conversation started instantly. I don't know if she had it on pause, or if it was an actual real-time connection. I am sure the details will come out soon enough. The ability to share games is interesting, and it reminds me of the early demos of Google Wave, where you can video chat and watch a movie together. Again, I think the video features are the reason to get the Kinect, at least for now.
Also of note is the deal with ESPN. Xbox Live customers will get access to thousands of shows through an exclusive deal with Microsoft. Considering how Microsoft has the best console-based Netflix app, I am looking forward to seeing what the ESPN experience looks like.
All in all, it looks like Microsoft had a decent showing. It wasn't the most exciting thing around, but there were definitely some things worth looking at. I'll be watching for new game announcements and talking about the interesting titles as information comes out. Until then, enjoy the E3 coverage and stay tuned for more.