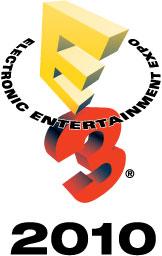 The Electronic Entertainment Expo (E3) formally starts today. Microsoft made some big headlines over the last week, culminating in the announcement of a slimmer, Wi-Fi 802.11n-enabled Xbox 360, and the formal christening of Project Natal as Kinect for Xbox 360. Microsoft also announced a deal with ESPN to show live HD sporting events and revealed some new games. According to Microsoft, this is the Xbox's "biggest year ever."
Today's press conferences will give Nintendo and Sony a chance to recapture the limelight. Nintendo is expected to release a 3-D DS that doesn't require glasses. Sony is going to present the Move, its answer to the Kinect. This should be a really interesting day.
Some of the games that have already been announced look really good. Star Wars: The Force Unleashed II, Marvel vs Capcom 3 are among a number of quality games heading our way. The Star Wars game for Kinect has captured our attention as well, even without a release date or a name. I think Microsoft may have missed the big picture, as this appears to be a great year for the entire video game market, not just the Xbox.
As news from Nintendo and Sony comes out, I'll cover it here.