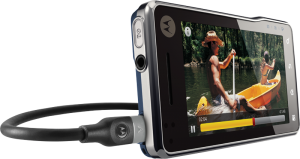 Motorola announced the new Milestone XT720 this week, billing it as the "New standard for Android Smartphones." At first glance this phone looks really nice. Get into the details, and it keeps getting better. The basics:
3.7″ WVGA display
Android 2.1
3G WCDMA 1700/2100, GSM 850/900/1800/1900, HSDPA
Communication: SMS/MMS, email, Push Gmail, Push Exchange, IMAP, POP3, Google Talk
8MP Camera, Auto Focus with Digital Zoom and Xenon Flash
Webkit Full HTML5 Browser, Wi-Fi (802.11 b/g), GPS, Google Maps, MotoNav
Connections: USB 2.0 HS, FOTA, OTA ActiveSync, Bluetooth 2.1 + EDR (A2DP & AVRCP), Mobile HDMI type D, 3.5mm headset jack
HD 720p video capture and playback
Expandable MicroSD up to 32GB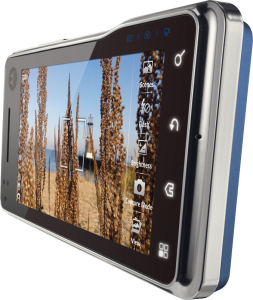 Among all the features on this phone, the camera looks really nice. It features a touch focus, panorama mode, face detection, multi-shot, face filter, red eye reduction, and a number of other perks.
The original Milestone was the European/Canadian counterpart to the well-known Droid. While the Droid 2 is in the works, this Milestone looks to be quite the step up. Motorola didn't mention whether the Droid 2 and Milestone XT720 were the same, but Motorola is supposed to be launching several more Android phones this year, making it likely that they remain independent. As I learn more I"ll update this post.
Motorola even included a nice little teaser video:
The current Milestone is compatible with AT&T, but was never offered here in the US. This Milestone is still compatible, so we'll see if AT&T picks it up. This is a really nice looking phone. Motorola definitely is getting back into the game this year, and the XT720 is pretty solid evidence of that. As more information comes out, I'll cover it here.