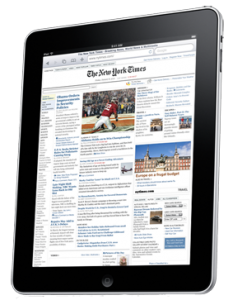 Unless you have been living under a rock, or out of the country, you are probably well aware that the iPad is here. I thought it would be interesting to take a snapshot of Twitter to see how things have been going today.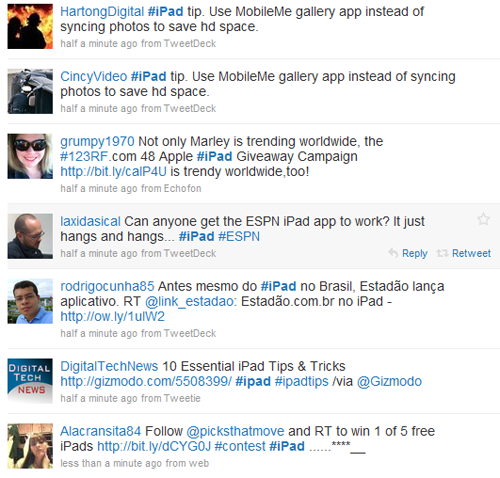 Thanks to Google Translate I picked up the contents of that Portuguese tweet. It said that "even before the #ipad is in Brazil, Washington Post launches the application estadao.com.br on the IPAD". The others in the sample were interesting too. There was mix of advice, humor, and profiteering. There was a chance to win an iPad, two advice posts on how to save hard drive space, and a problem with an ESPN app. Needless to say, #ipad is all over Twitter. Interestingly, and perhaps fortunately for our society, Happy Easter is on my trending list while the iPad is not. I wouldn't be surprised if it was the other way around this morning.
Well, to those who have your iPad and are in ecstasy, enjoy it. For those who wanted it and couldn't get it, my condolences. For the rest of us, what's next? More in my The e-Reader Wars series is coming this weekend. I'll even have a guest post on the Edge at some point. If anyone is happy/sad/irritated/elated about their new iPad, drop a line in the comments and let me know what you think.